Why Businesses Need Photo Editing Services?
The demand for perfect-looking images is never-ending. Keeping this mind, photographers try to capture the most natural and enhanced look. However, it's a difficult task to produce professional photos only by photography. You must get photo editing services to get the look as you want.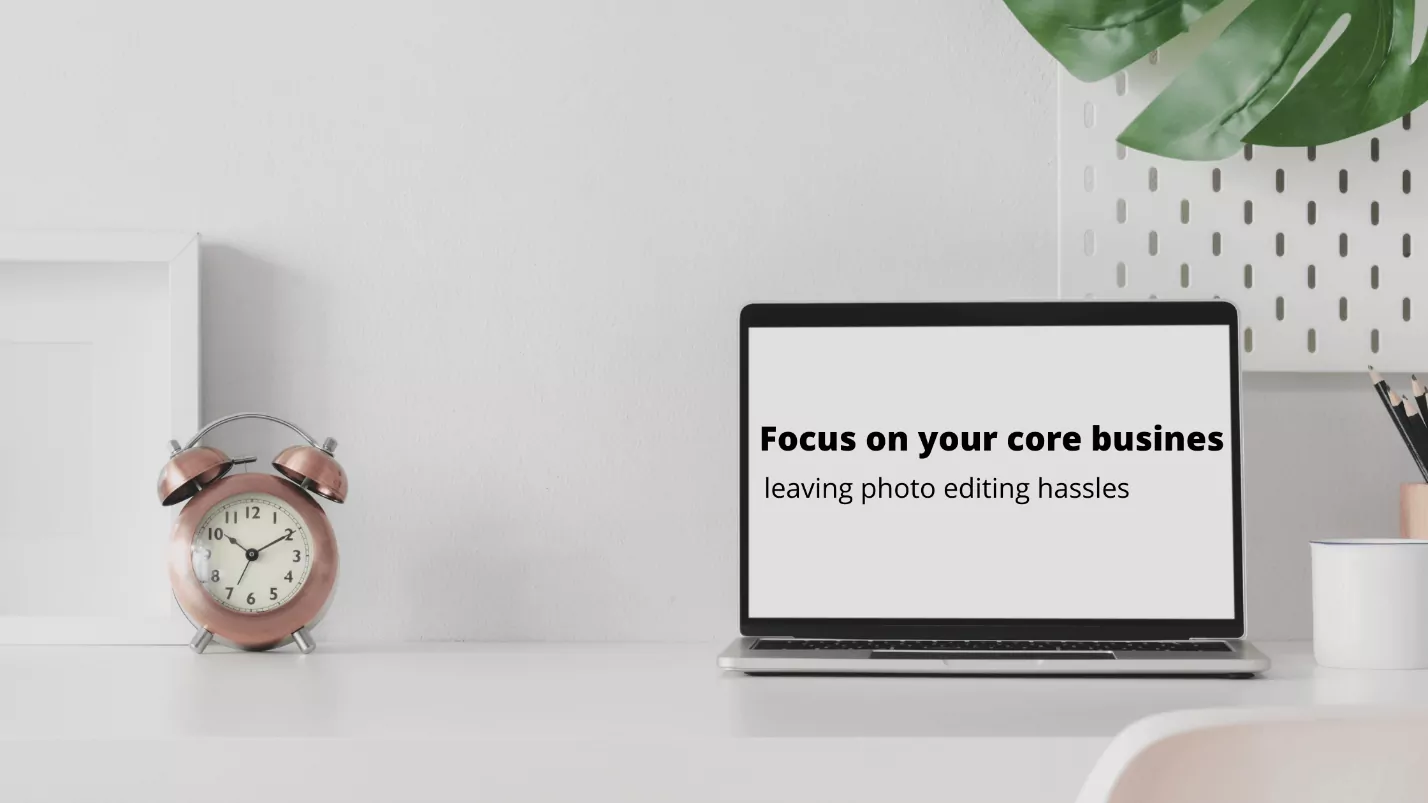 Here, you'll know why different businesses need image post-processing and the benefits of photo retouching. So let's start.
Why is photo editing needed?
In photographs, there may be lighting issues, unwanted distractions, and imperfections overall the image. Therefore, it needs to be modified to create the perfect look by post-production work.
Photographers need their images to be edited by a professional designer to enhance perfection. Depending on the condition of lighting, unwanted noise, color combination, and glamour, designers can edit the images as needed.
Photo editing can create an image in artistic work. An experienced image editor can remove distraction, enhance image adjusting color, balance and light to make it an eye-catchy image.
Re-photographing is quite painful and expensive than editing the unwanted things from the photographs. That's why most businesses choose to edit their photos.
Businesses require photo post-processing to get amazing photos for corporate advertising. Taking a RAW photo properly is not enough to make images wondrous and remarkable. Fine-tuning for hours, an expert designer creates better photos.
Whether you are a photographer, eCommerce owner, or creative director – you need photo editing services at any phase in your work pipeline. Better to dive into profound benefits of image editing services for businesses.
Why Professional Photographers Edit Their Photos?
Imagine yourself as a beginner photographer. The passion for taking beautiful shots is gorging through your vein and you take lots of photos. As a newbie, you don't know how to correct exposure, make a precise composition, focus your subject etc. But post-processing creates a pleasing result with the perfect view.
Certainly, you can't capture an artistic looking image through only photography. Through post-processing work in Photoshop, it is possible to remove distracting elements, add unique aspects to pictures as you need. Editing photos can help you to get the right composited image with the ultimate artistic look.
Are you a wedding or a party photographer? Then you know how much attention you are in taking these live events pictures. You have to create full of the color picture with proper light adjustment as it is sometimes impossible to take 100% accurate photographs. Therefore, you go for photo editing to tidy up skin blemishes, white balance, marks on the dress and much more.
As a cityscape and architectural photographer, you can light stack, virtual staging, retouch Interior/Exterior and get HDR images through real estate photo editing service.
It becomes challenging to edit photos by own. Moreover, it is time-consuming if there are lots of images. As a photographer, you need professional editors who can help you to retouch and you can focus on your photography.
List of importance of photo editing
Through editing photo service, photographers can change the contrast, color, hue, saturation, color tone, color cast etc.
Through post-processing, images get the crispest look by sharpening. Moreover, white balance is essential for skin tone correction in images.
Photographers can adjust tone, isolate the complicated part, dodge and burn to highlight the natural shadow getting retouching service.
A creative blended look at the image is possible through image editing. By changing the curves layer to luminosity, photographers retouch the contrast and saturation to the best-blended effect.
Why eCommerce owners need photo editing?
For website speed, eCommerce contains lots of high-quality images, so it is mandatory to retouch e-commerce product images. To increase sales, business owners must ecommerce photo editing service.
Advantages of photo editing for ecommerce
Big volume image number
Most of the e-commerce owner edit their photos to some level before uploading images to the website. As e-commerce has thousands of images, it is impossible to edit images by yourself. You need help from a photo editing company that can deliver output quickly.
Time and money are a big issue
There are many professional editing service providers on the web today. But you need to hire experienced ones who can provide quality service at an affordable cost and money.
Clean and professional product images
You can photoshoot products easily, upload it on the website, and wait for customers who'll buy from you. If the images are blur and dark, it won't attract buyers. Thereby your sell decreases. A professional editing service is your only solution if you want to encourage people to buy through polished and sharp product images.
Why corporate advertising need photo-post processing?
Enhanced brand awareness
Photo retouching services help to represent your brand with a unique style and differentiate your brand from competitors. You can easily create a distinctive look of your images throughout the business platforms with image editing services. To increase your brand awareness among people with a signature and uniform style – you need to photo retouching services.
High-end retouching
Editing photos can be done at various levels. Such as simple, medium and complex level of editing. Moderate picture cleanup includes the removal of unwanted objects. Whereas, high-end image editing includes to blend one or more photos to make a unique and new photo look.
On-demand retouching style
Photo editing is an indicator of your personal choice and style. How or up to what level you want to enhance your image that defines your taste. Thus, photos straight from the camera get a stylish look through post-processing.
Positive effects of photo manipulation
Your focus is to create ideas for photography and capture the most beautiful photos. It is a total loss of your time editing images by yourself. If you get editing done by a professional company, you can use that saved time to be more productive and speed up your business.
So, think wisely before editing your images by yourself again.
Advantages of getting services from an editing company
Professional service providers can edit thousands of images per day, which is impossible for you.
Photo editing itself is an art form thus requires years of experience. By hiring a professional photo editing company, you get expert service, saving time and be productive.
Another consideration is the cost-effectiveness and security of your images. Most of the editing companies have dedicated teams for your image editing needs and have a user-friendly system where you can submit your photos securely.
And last but most important is quality retouching service. Editing companies can retouch images as the way you want and provide extra benefits other than retouching if you need it. Such optimize images as per your website requirements and upload pictures for you accurately.
Why can Color Clipping be a real help to edit your photos?
Every professional photographer, ecommerce owners and creative agency know how much it means to get a stunning and perfect photo by post-processing service. It requires a significant effort to do this for a person to maintain photography and post-processing correctly. ColorClipping can help you to bring the solution to your post-processing problem and deliver output as you need.
We have experience in all areas of editing and we are devoted to delivering quality work on-time. Our designers follow your instructions accordingly. Here are some following features of our team –
We offer a portal account for all of our clients where you can manage everything of your order easily
We offer value-based pricing with a flexible pay period
Our support team ready to answer your query within 10 seconds
Most importantly, we have built our system considering every business requirement and to serve as per our clients' needs. Whether it is to do a rush-hour job or need high-quality image editing for Amazon, our team is ready to fulfill your demand. You can try us now to check our editing quality and work with us for your next project.

Written by
Zakir Hossain
Being an entrepreneur, I follow a busy schedule daily. While I am not working, I travel, read, and eat pizzas.