How to take pictures of clothes without mannequin?
To attract the audience, you need high caliber, attractive, and engaging product photos. There are two main techniques of doing clothing photography one is Flat Lay and another is Mannequin Photography.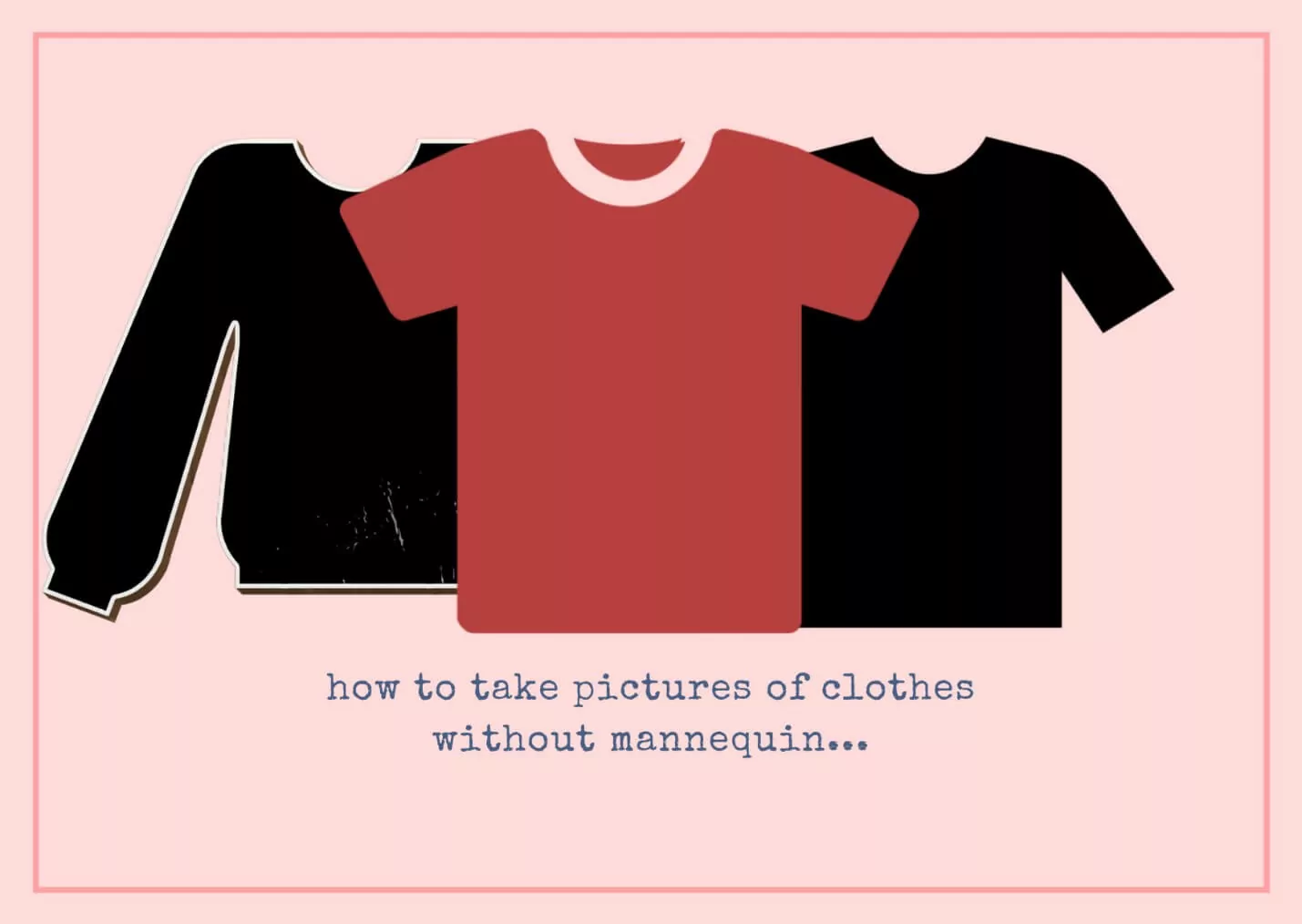 Here flat lay photography process and how can you improve photo quality by ghost mannequin editing service are discussed. Let's start on.
For e-commerce or apparel business owners, product photography is so vital. It allows them to attract targeted buyers through high-quality image and increase sales. A brand can spend as much as they want on product photography, but one who is trying to start a business budget is a big issue. He has to take pictures of clothes to sell online within a limited budget and cannot afford to spend as much as a brand.
To reduce the photography cost and save money, without any second thought, he has to choose photography without mannequins or models with poses for selling clothes. This style is widely known as flat lay or tabletop photography.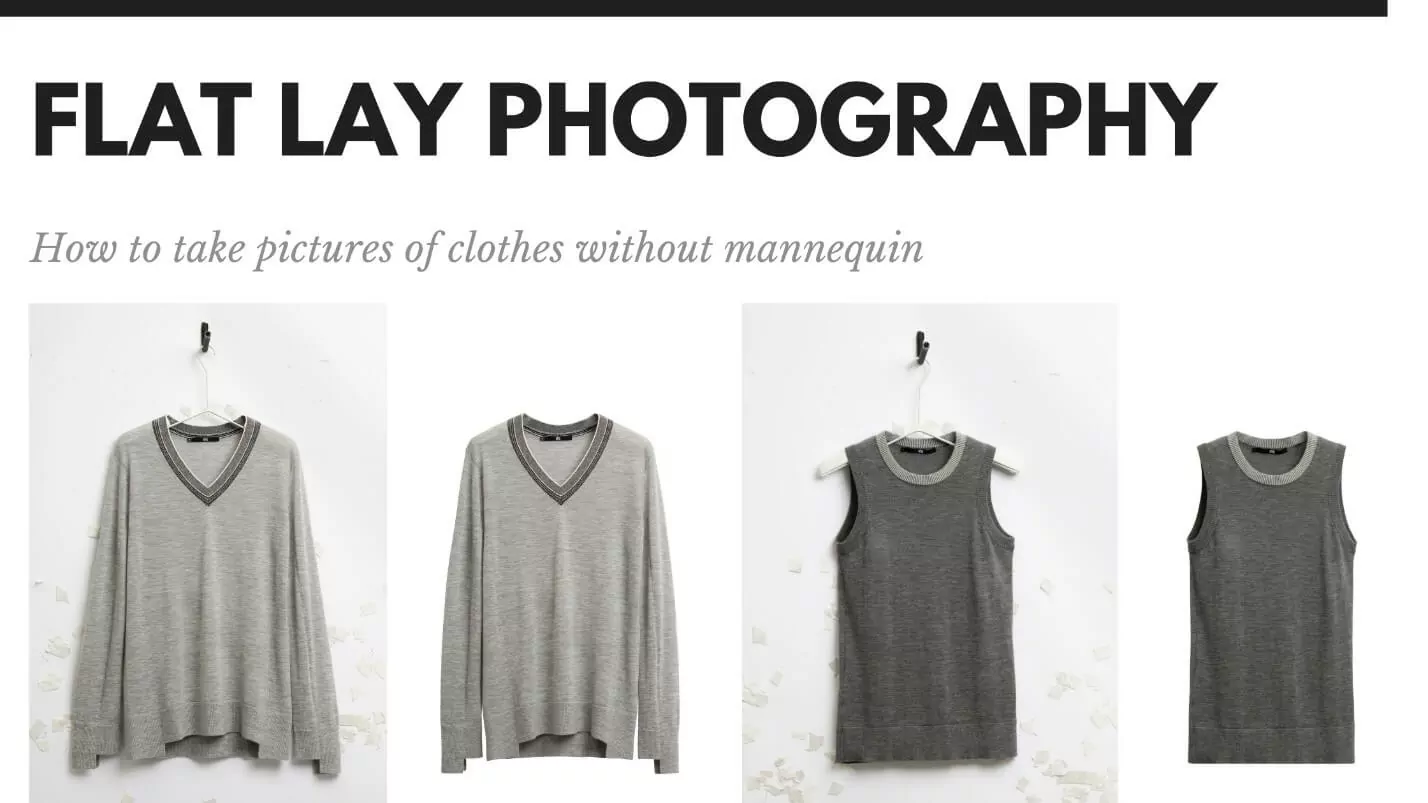 Flat Lay Photography
The flat lay photography is preferable for its simplicity. Most brands and retailers are doing their photoshoot by this photographic approach. Because it allows flexibility in styling, easy to set up a photography studio, and can shoot more photos within a short time.
If you don't have a photo studio, you can use various hangers to create your unique brand style, saving money. Photography by flat lay, you can make more stylish apparel images than using a mannequin.
During photography, every brand and retailer seeks stylish clothing photography ideas, easy photography studio setup, and photoshoot images in high volumes. Flat clothing photography is the best solution to meet the demand because it requires a simple studio setup and produces big volume images in a quick time.
Conventional Flat Lay Process
A conventional flat lay/tabletop photography setup is done with a camera facing the clothing. Whereas lights, diffusers, and delicate boxes are on the same side with the camera. Setting up the equipment, apparels are hanged with a stick or a hanger.
Lay the item on the table and place all the accessories (sticks, tape, and clasps) to shape the outline of the item. Tuck the product around the underarm and use tissue paper for a natural depth looking.
"Flat Lay is an easy process for product photoshoot; products can be shot at any place."
How to photoshoot in flat lay photography
Flat lay photography is an easy process to photoshoot clothing items exceptionally and creatively. With your smartphone or DSLR camera, start to photograph apparel for eCommerce.
Keep apparels lines straight, consider the symmetry of the edges, and maintain the same white space from each side.
Place the apparel in the center and align the shoulders perfectly.
In case you're uncertain, maintain to control the rule of thirds and place the clothing on the gridlines of the 3×3 framework.
Canon EOS 5D Mk III is suitable for any professional product photography. For taking a photo, place the cloth right in the middle of the table, make it as straight as possible.
At the time of cloth placed on the table, make sure that the neckline and shoulders are leveled one so that it looks leveled and straight.
To photoshoot men and women's clothing, try to capture as much as natural possible. For the lady's garment, try to give perfect shape, whereas for men's try to keep the item very straight.
To give a more natural look, use a little bit of tissue paper stuff underneath the cloth. It will provide an excellent and sharp finishing.
After all the preparation is made, you can shoot your apparel photos.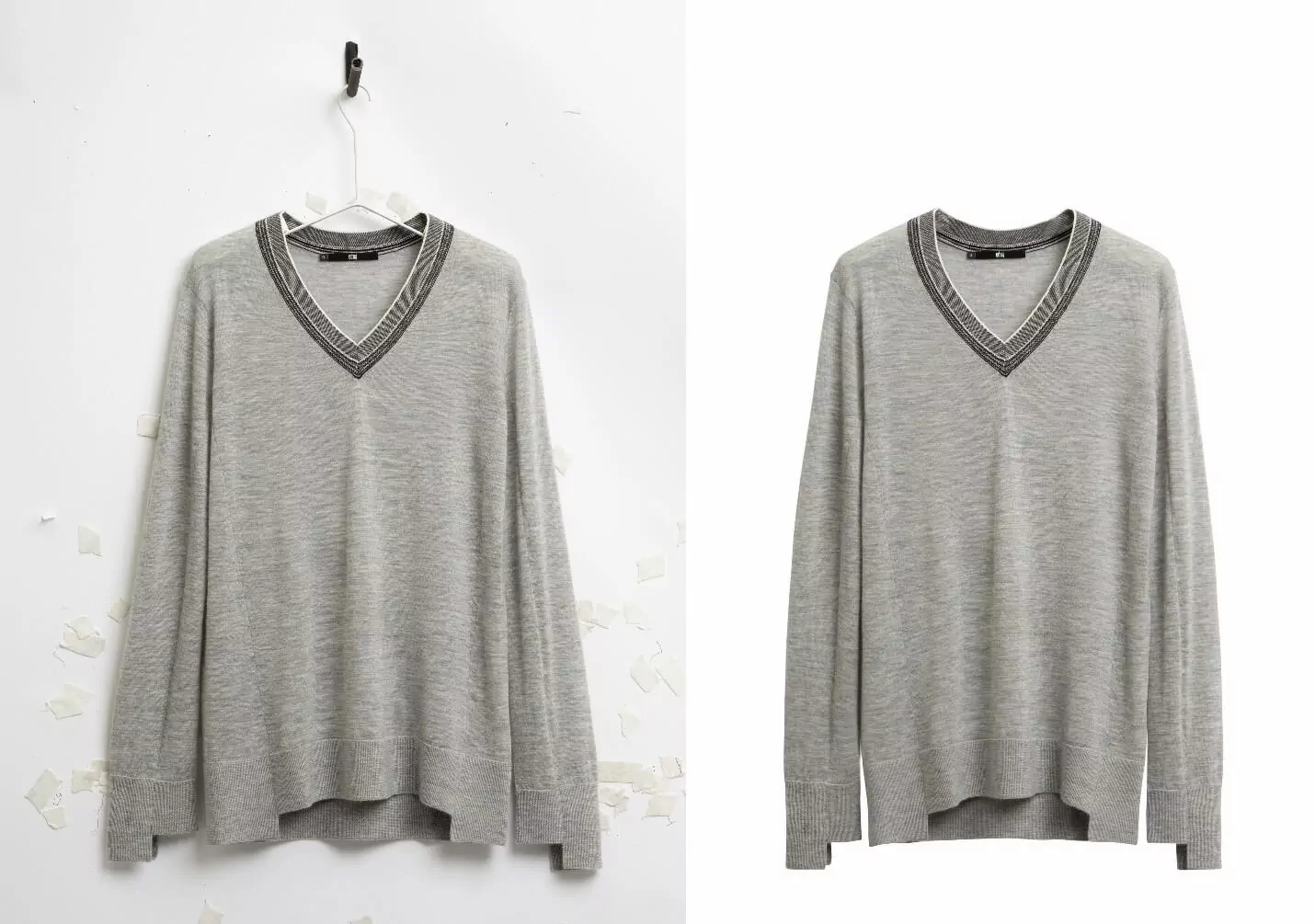 Short Tips
Play with light. Move the lighting source just here and there to see which lighting condition produces the best look.
You can use tape (double-sided preferably) to stick the arms and shoulders into place to make the product more appealing.
Whenever it is bright, and no wrinkle is visible – click to shoot.
Which products you can shoot
Flat lay product photography is suitable for products like Shirts, jumpers, shoes, scarves, hats, towels, Kidswear, Jeans, Blazers, Coats, Socks, Swimwear, Sunglasses, Watches, and more you can discover.
Four points can describe flat lay photography based on the discussion above.
Step-by-Step Flat Lay Photography
Prepare the apparel
Setup camera, light, diffuser facing the apparel
Take photo with perfect lighting setup
Take photos from every angle
Why should you post-process after flat lay photography?
An online store's success is confined to what the viewers are viewing in an online shop. Owners have to ensure images have the most enhanced and attractive look – thereby, viewers hit the order now button.
Before you post-process images for online stores, ensure the apparel looks like it has come straight from the factory. As flat lay is a manual approach, there are many chances that the photographs need photo post-production. There is no other better option to create web-ready images other than to get product image editing service.
Flat lay photography can be done in many places without any complicated studio setup. The images can sometimes have problems with colors and lighting, and the flat lay photography does not have depth.
To introduce depth in the clothing photos, you need to add natural shadow beneath the clothing product. In that case, shadow making service is the only solution.
Color and lighting can be a real pain in case of flat lay photography. For eye-catchy apparel photos, color correction is required after product photography. In editing production house designers, Through hand-drawn clipping path, Photoshop designers extract the subject from the background to do the essential editing smoothly.
In flat lay photography setup, there are some problems in image angle and quality. Viewers always want to see images on the same angle. Ghost mannequin editing service can provide the clothing images on the same angle.
Even if you take enough precautions, it is challenging to balance the color of clothing products. To correct the color balance before uploading images to online store, editing photos by Photoshop can resolve your problem.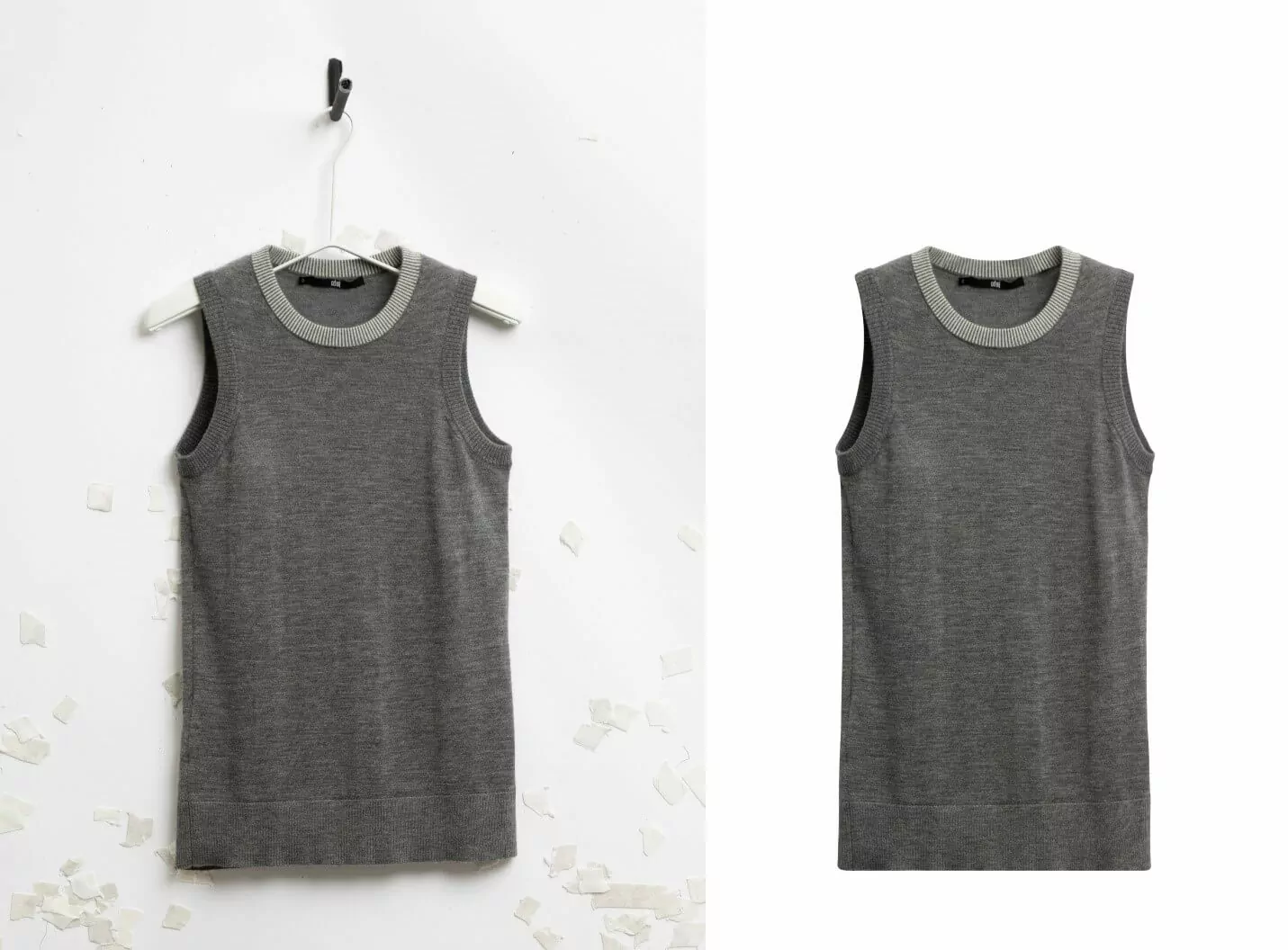 The problem of wrinkles and spots on the clothing creates a distraction and lowers the photo quality. Only flat-lay photography cannot reduce these scratches; photo-post processing can solve every photography problem. Therefore, your clothing pictures get a fully optimized, perfectly styled, and attractive look as you want to attract your audience.
Ghost Mannequin Photo Editing Service
There is another distinctive way to take clothing pictures for online stores using a mannequin. It is also an easy process. However, it can be expensive initially to buy mannequin for men, women, and kids. But you can photoshoot bulk images in quick time, and post-processing takes less time than flat lay editing.
Whatever method you choose for apparel photography, whether it is with or without mannequin, you will need expert photo editing services to get more attractive apparel images.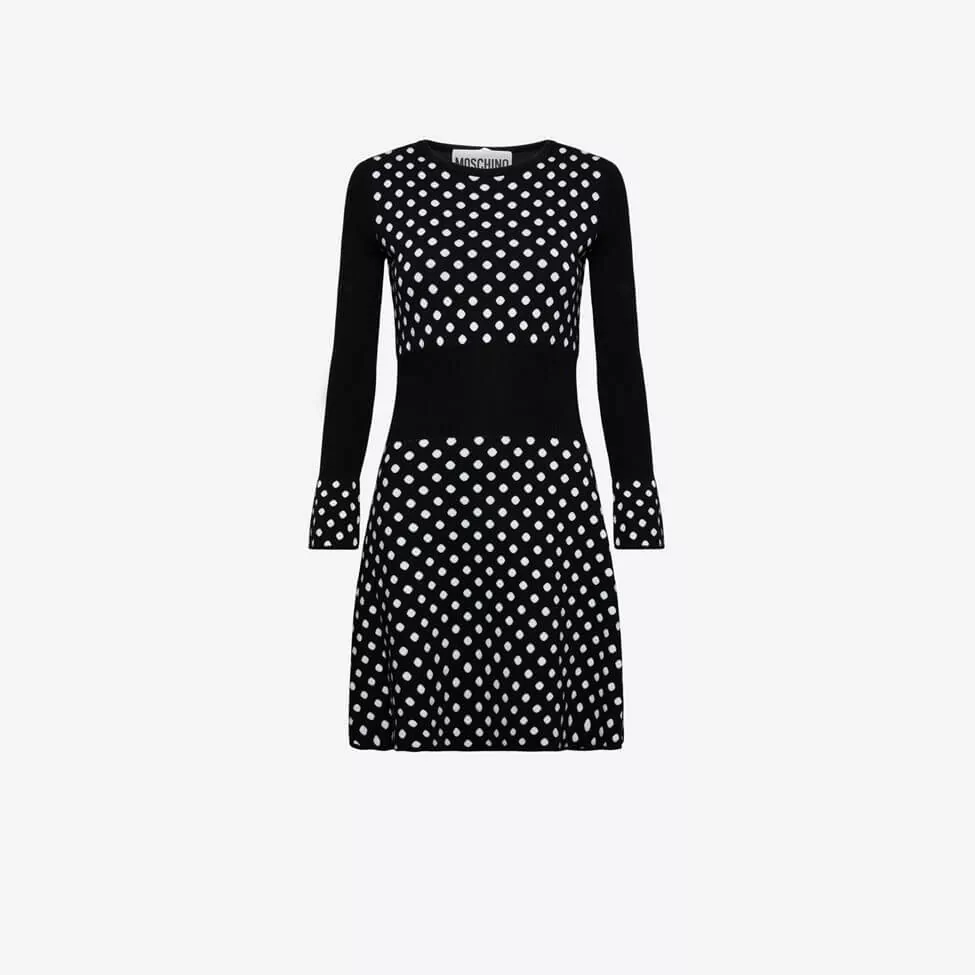 How can you get natural-looking apparel pictures?
In the end, flat lay process photography is not the ultimate solution for product photos. As wrinkles, the angle of pictures, color, texture, photo size, and so on occur in images and make product photos unattractive and unprofessional.
Through photo editing, you can quickly increase/change/enhance color or recolor, adjust color contrast, lighting. In the final result, you get professional-looking product photos that catch buyers' attention.
If you don't have time to edit product photos on your own and demand quality clothing pictures, place an order for photo editing service by Color Clipping.
Written by
Color Clipping
My heart palpitates only for photography. I enjoy traveling, workout, football, and other things. Though, these are the foremost.