Bring Natural Depth
To Your Images
Remove mannequin, retouch wrinkles and add 3D ghost effect for realistic photos. Attract more viewers with our ghost mannequin service.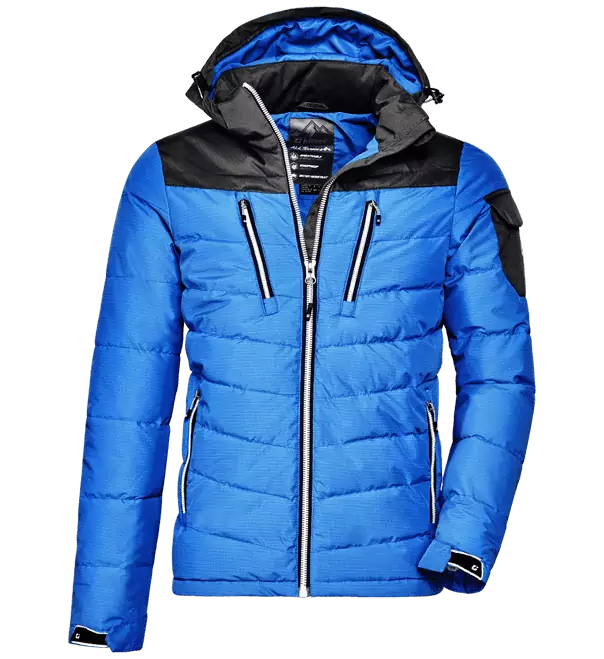 1000 / day
Get ghost mannequin editing with us in large numbers.
12 Hours
Save your time – images will be delivered within 12 hours
Unlimited
Get Unlimited revisions with super-fast delivery & dedicated support
What we do?
Accurate ghost mannequin
Our retouchers consistently maintain product shape, same light condition, height and position to provide precise mannequin effect.
If images don't look realistic, they fail to keep viewers' attention firmly result in less sale. However, removing the dummy is a common problem. You can get our ghost mannequin editing service to receive natural-looking pictures and drive more sales.
Perfect 'Ghost' Effect
Your photos will get the natural ghost mannequin effect as like someone wearing it.
Web-Optimized Photos
No further post-processing is required. Use our edited images on your purpose directly.
Consistent Output
Our in-house retouchers work deliberately to provide photos on the same depth.
Boost Your Sale
With perfect mannequin effect, turn your viewers into buyers and increase sales.
Increase your productivity

with Neck Joint Service
No matter how big your image volume, the CC team is ready-to-deliver your images retouched as quickly as possible. Therefore, you will never miss the project deadline.
We provide everything you need
Remove mannequin

Retouch wrinkle

Add 3D effect

Create symmetrical

Shape adjustment

Accurate resizing

Web-ready output
Camera RAW Correction

Free Focus Stacking

Adjustable Layer File

Image Format as You need

Rush-hour Delivery

24/7 Dedicated Support

100% Satisfaction
Get lifelike images in a static position to a tailored fit by ghost mannequin editing service.
Process
How We Execute Task
ColorClipping provides lifelike images, providing ghost mannequin photo editing accurately and professionally in quick turnaround time.
Our expert team removes the dummy from body and composes neck-shot top and bottom in image as per your need. We add 3D effects so that the photo looks authentic. Then, we retouch dust, remove wrinkles as there are no creases to maintain the natural look. By our ghost mannequin service, your garments will look freshly ironed in the photos.
We create Symmetrical Images, maintaining the same length correctly for arms, sleeves, legs and position object horizontally in the center. Also, you can adjust the height, width and DPI of images as per your requirement accordingly. And, we will provide the Editable Photoshop Layer file for your future use on-demand.
In case of flat lay photography, we can provide realistic and web-ready apparel images. Therefore, you can – take pictures of clothes without mannequin with no worries.
Portfolio
Speed. Quality. Consistency.
Your apparel images will look crisp and tidy as we clean images dust and camera dirt from the body keeping natural details. See sample of our recent work.
Pricing
Value-Based Pricing
You can increase your sales to an unimaginable margin by getting our cost-effective ghost mannequin photo editing. No extra cost. Just pay for services.
Portal
What's our
Specialty?
At Color Clipping, we bring features into being for quality-driven client services. We explore, we thrive on and we provide services for the user benefits.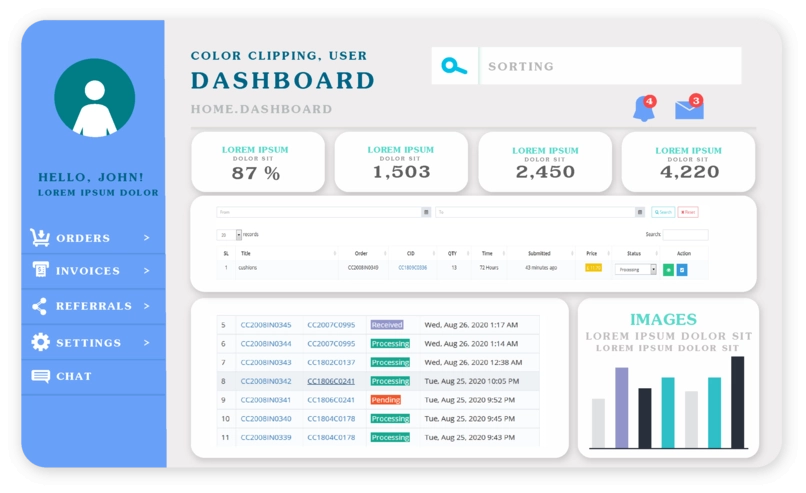 More
Services You May Need
If you need any other photo retouching services, don't miss the chance of getting high-quality images at one place.