Jewelry Retouching Services
Bring natural
Retouch your jewelry photos for branding-quality display. Customize your retouching needs, cost & timing to make business easy.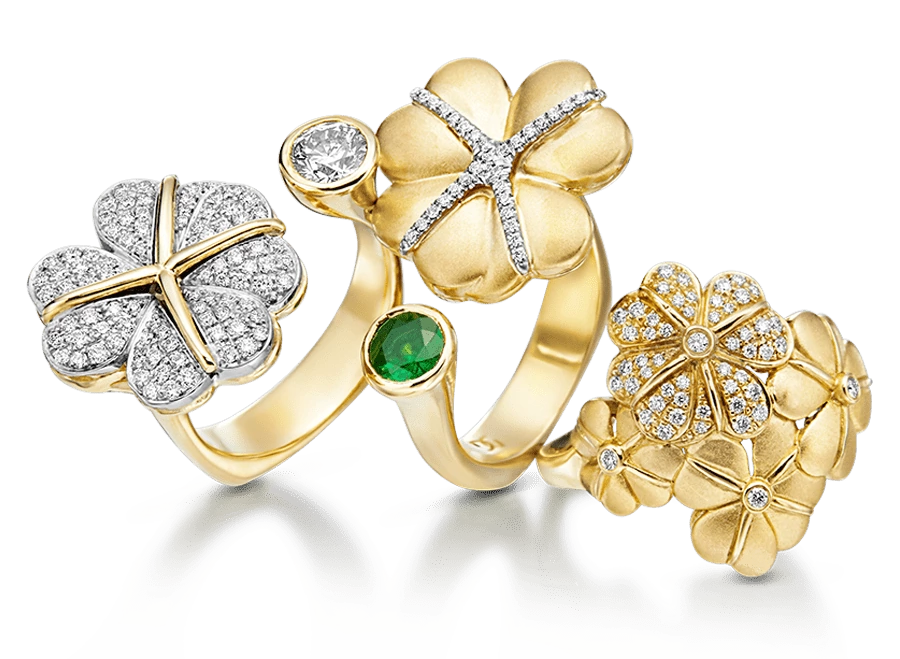 250 / day
Get bulk jewelry image retouching without interruption
24 Hours
We are time-effective. Get photos delivered in 24 hours.
5 Free
Free revisions are available for ultimate customer satisfaction
Get
Crisp & Sophisticated
Jewelry Editing
Color Clipping has been providing jewelry retouching services to renowned jewelry brands and photographers. We have been serving clients from around the globe for over a decade. We believe in growth and focus on upscaling the retouching quality constantly.
Let's see what is included in jewelry retouching.
Background editing

Metal smoothing, Neutralizing & desaturating

Dust/reflection removal & noise reduction

Total cleaning, Color correction & recoloring

Changing gold and gemstone color, removing color cast

Neutralizing & Shine enhancement of diamonds & stones

Drop shadow and mirror effect, Creative jewelry editing

Camera raw correction & free focus stacking!

Clipping Path of jewels that disappears following a transparent thread
Benefits
Jewelry Photo Retouching for Credible Visuals!
Your customer wants to see photos they can rely on for a successful purchase. Color Clipping retouch to reach that goal!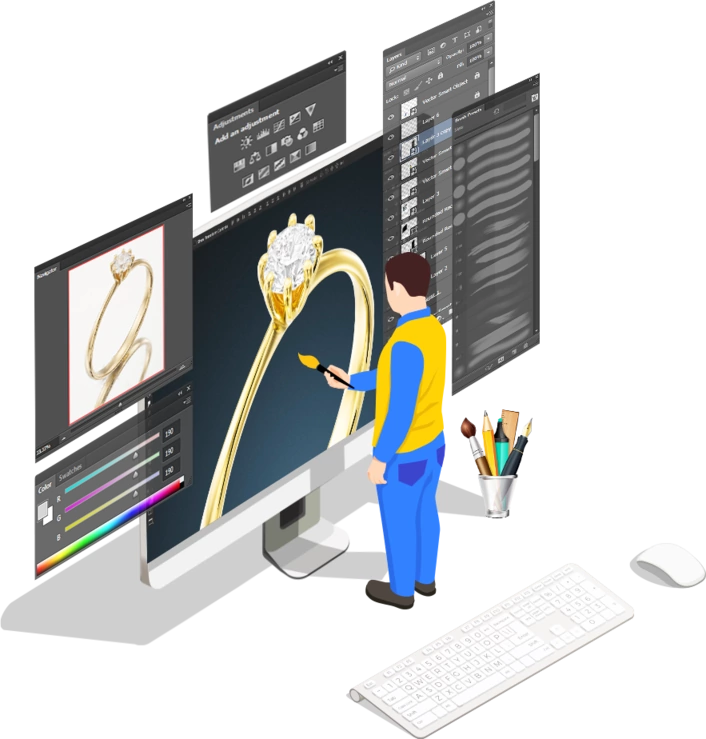 Why do you need jewelry image retouching?
A perfect jewelry photo captivates viewers' attention & strikes their dopamine release. If your photo is in a skilled editor's hand, it will touch the audience surely!
Jewelry can have invisible spots that your bare eyes can't trace. But macro lenses catch them loudly! The color & shine also gets changed while being captured. If these flaws are not edited, the images will simply fail. In retouching, everything must be done efficiently, from glamorizing to restoring the original features by neutralizing.
Team Color Clipping has been retouching jewelry images for over a decade. What extraordinary do we do? We uncloud the jewel image; make it vivid to visualize instantly-
'Oh, how stunning will s/he look in it!' And that connection does the conversion!
Kickstart your sales with Color Clipping.
Portfolio
Bring Out the Exact Color & Tone
We know how to give the best touch up to your images. Have a tour of our recently polished jewelry photo collection.
Pricing
Value-Based Pricing for Jewelry Retouching Services
We offer standard pricing to maintain the best quality. It's affordable, and you can customize orders as per your priority. No hidden or extra cost.
Our Happy Clients are Sharing Love
What a great service! For the past 2 years I had the pleasure of working with Deowan and the team that provided me with excellent clipping service, fast accurate and at a great price, i highly recommend every serious photographer/designer to give them a try, you will be truly happy!

Ori Livney
Jewelry Photographer, Israel.
First off let me say it's been great having you as a post-production partner. We have now been working with each other for 3 years!

Thanks for all your help and for helping me make my work fluid.

Wolf G.
Jewelry Photographer, USA
Thanks! Color Clipping Team!

Great and comprehensive work, we can tell by the first sight. Very happy that you leave us being able to do our adjustments in the layer after your postwork!

Portal
What's our
Specialty?
At Color Clipping, we bring features into being for quality-driven client services. We explore, we thrive on and we provide services for the user benefits.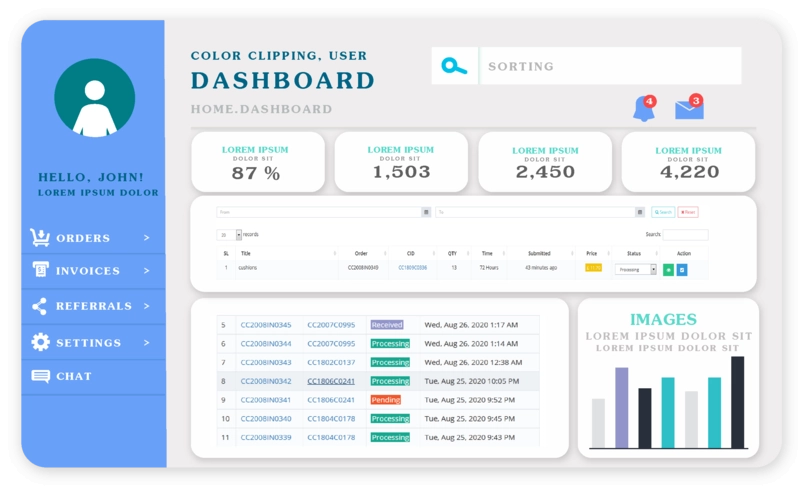 More
Related Photo Retouching Services
You might like some other professional editing & retouching services. Click and see our ventures, all services in one place.
Beauty Retouching
Once you quote for retouching beauty images, you get the glamorous portrait.
Visit Page